Maggots in My Sweet Potatoes: Women Doing Time
by Susan Madden Lankford
Maggots in My Sweet Potatoes: Women Doing Time
offers an in-depth and illuminating look at the lives of incarcerated women.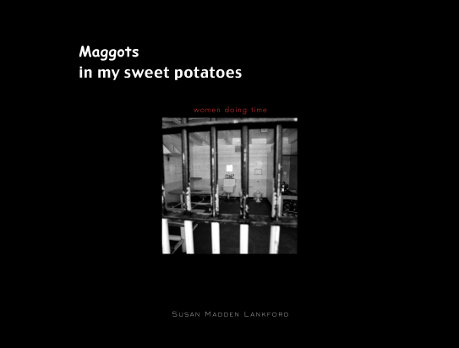 How to Buy
Signed and Dated by the Author
$14.95 each
plus $5.00 S&H
Cloth and paper: 284 pages
Publisher: Humane Exposures Publishing, LLC (November 2008)
Dimensions: 13 x 10 inches
ISBN: 978-0-9792366-1-7, Cloth
978-0-9792366-0-0, Original Trade Paperback
In Maggots in My Sweet Potatoes: Women Doing Time, photojournalist Susan Madden Lankford thought-provokingly explores the kaleidoscope of alienation, personal despair, and fragile hopes of women caught up in the state's zeal for incarceration.
The product of more than two years photographing and interviewing within the concrete-and-steel confines of a typical women's jail in the United States, the book combines 326 powerful black-and-white photographs with the frank and graphic voices of both the jailed and the jailors, presenting us with a cogent portrait of diffused lives, and a reflective glimpse of emotional and physical imprisonment. Quotes from experts in the fields of justice, rehabilitation, and mental health add depth to the picture, building the case that changes in American society, including neglect and abuse of our youth, contribute to the overloading of our detention system and the brutal cycle of institutionalization. well as the consequences of homelessness, to examine a system that offers no viable safety net for the denizens of our streets, and to seek solutions that will create a better future for society as a whole.
Accolades
Awards:
Publishers Weekly - Best Books of the Year, Web Pick of the Week
ForeWord Magazine - Book of the Year, Silver Award - Social Science
ForeWord Magazine - Book of the Year, Bronze Award - Women's Issues
Independent Publisher Book Awards - Gold Medal, Women's Issues
2008 DIY Book Festival - Grand Prize Best Book of the Year
2009 Eric Hoffer Book Awards - Grand Prize

"Informative, frank, relentless and disturbing, the book's strong voices and stark format are completely absorbing, raising important questions about why women end up in jail and, too often, keep coming back."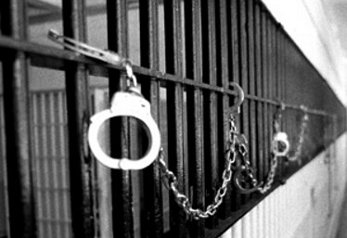 "Our prison systems are fortresses of involuntary servitude, jails their revolving doors. Susan Lankford has sought out the invisible human beings caught in those doors, made them visible, and allowed us to hear their stories and begin to know them. MAGGOTS IN MY SWEET POTATOES is a work of profound humanity. May it also be a harbinger of change."
"What we are as adults is the product of the world we experienced as children. The way a society functions is a reflection of the childrearing practices of that society. Today, we reap what we have sown."