Mission Statement
To take a penetrating look at the needs and challenges of society's disenfranchised—the denizens of our streets, the emotionally and physically incarcerated, children in juvenile hall and in unsettled homes. To encourage public awareness of the causes that underlie the destructive cycles plaguing these populations, including the abuse and neglect that cycle through generations; to underscore that the economic burden on society is lightened when these issues are addressed. To use photography, books, film, education, and advocacy to increase understanding and engender humane response.
About Humane Exposures
Founded in 1997 by photojournalist Susan Madden Lankford, HUMANE EXPOSURES pursues its mission through the work of three entities, with intertwining goals.
HUMANE EXPOSURES PUBLISHING creates compelling books that shine revealing light on homelessness, incarceration, and the legacy of childhood neglect.
HUMANE EXPOSURES FILMS facilitates the creation and production of dynamic, thought-provoking documentaries on crucial social issues.
HUMANE SMARTS is dedicated to jump-starting the futures of young people committed into or affected by the criminal justice system.
About Susan Madden Lankford
In the early 1990s, Susan Madden Lankford began photographing—and befriending—the homeless on the streets of downtown San Diego. Compelled to learn more, she gained access to a women's detention center and soon was shooting within its walls, speaking with candor with inmates and staff. Next, pursuing the link between crime and childhood neglect, she met with young people in juvenile hall, challenging them to face their hopes and fears through artwork and the written word.
Lankford's award-winning books on homelessness, incarceration, and juvenile justice are testament to many years of commitment to complex social issues. Her venture in the realm of documentary film continues this work.
Susan Lankford grew up in the Midwest and holds a BS degree from the University of Nebraska. She attended Ansel Adams' prestigious workshops, studied under such photographic masters as Richard Misrach and Ruth Bernhard, and spent many years as a successful wildlife photographer and portraitist. The parents of three adult daughters, Susan and Rob Lankford live in San Diego.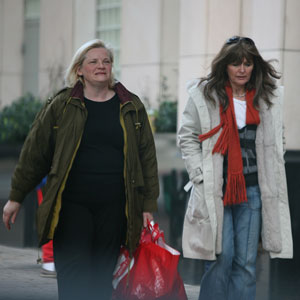 Event Highlights
Spirit of the Barrio Luncheon
Humane Exposures participated in the "Spirit of the Barrio" luncheon sponsored by Family Health Centers of San Diego, discussing new paradigms for reducing homelessness.
More Info »
Warming the Heart gift distribution
In the chilly days before Christmas, Susan Lankford and her family, along with Tracy Jacobsen of Kristin's Kidz, presented homeless individuals on the streets of San Diego with hand-knitted caps, gloves, and socks provided by Kristin's Kidz, and blankets provided by Humane Exposures.
Call to Action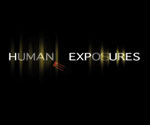 During Humane Exposure's first "Call to Action" event, 250 people-including residents, business owners, legal experts, and homeless providers-gathered to explore solutions to the crisis of homelessness in downtown San Diego. A panel of experts fielded questions from the audience and discussed issues ranging from shelter needs to mental health support.