downTown
U.

S.

A.

: A Personal Journey with the Homeless

by Susan Madden Lankford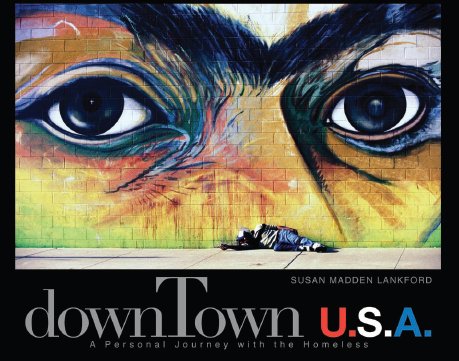 How to Buy
Signed and Dated by the Author
$14.95 each
plus $5.00 S&H
Paper: 203 pages
Publisher: Humane Exposures Publishing, LLC (November 2009)
Dimensions: 12 x 10 inches
ISBN: 978-0-9792366-2-4
In the early 1990s, Susan Lankford rented an old San Diego jail for commercial photography. The homeless in the area, curious about the woman and her work, frequently watched from the sidelines. Before long they began to befriend her, to trust her intentions, and to tell her about their world.
The result is downTown U.S.A., the second in a trilogy of books on crucial social issues published by Humane Exposures Publishing. Lankford's penetrating photographs, rich personal narrative, and candid interviews are supplemented by contributions from the street people themselves, creating a compelling portrait of a population at risk. Insightful and empathetic, Lankford never passes judgment on her subjects. Instead, she urges her reader to take a closer look at the at causes as well as the consequences of homelessness, and to seek solutions that will create a better future for all of us.
Accolades
Awards:
USA Book News Best Books - Winner, Non-Fiction Narrative
Independent Publisher Book Award - Gold Medal, Multicultural Non-Fiction Adult
2009 ForeWord Magazine - Book of the Year, Silver Award - Family & Relationships
2009 Eric Hoffer Finalist

"Susan Lankford's DOWNTOWN U.S.A. is triumphant in restoring humanity to a subculture that we blithely label as the homeless."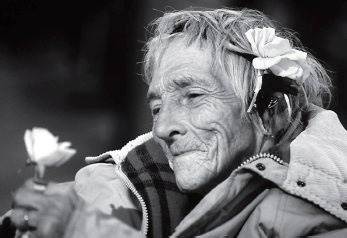 "If a single picture is worth a thousand words, then a book of carefully crafted photographs accompanied by personal accounts can convey a tremendous story. Without preaching, this photo essay is a warning that society cannot ignore its fringe elements."
"An excellent book. With the click of her shutter, Susan Madden Lankford opens our eyes to an overlooked side of America. DOWNTOWN U.S.A. walks us through the door of the homeless into a better understanding of their plight."